Bruce Blackwell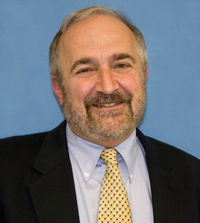 Managing Partner,has two decades of corporate marketing and management experience. Early in his career, he was an award-winning editor and nationally syndicated newspaper columnist for Gannett Newspapers. He later became Vice President of Marketing for The People's Choice cable TV network before transitioning into the motion picture industry, where he was Director of Marketing and Corporate Affairs for New Line Cinema and Director of Publicity for MGM. While with Marketing Corporation of America, Bruce consulted for companies like IBM, 3M, GE, Avon, Lorillard, and Burger King. Subsequently, he was on the U.S. Executive Committee for BASYS, the world's largest broadcast automation software development firm. Before founding Career Strategies, he had been a Branch Manager and Senior Consultant for two of the leading career development firms in the Northeast. A noted author and lecturer on career issues, Bruce has presented career transition seminars for corporations, professional groups, civic organizations and government agencies throughout the U.S., including the FDIC, State of Connecticut Legal Services division, the NJ Bar's Institute for Continuing Legal Education, the New York County Lawyers Association, The Association of the Bar of the City of New York, the Association of Corporate Counsel, the Connecticut Law Tribune and The New York State Bar Association, among others.
Douglas S. Brown, J.D.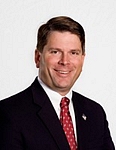 Partner and Consultant, is currently the Executive Director of the Connecticut Bar Association. He is an attorney, educator and former senior corporate executive with 20+ years of experience helping lawyers, law firms and corporations grow profitably. Doug is, himself,  a former client of Career Strategies and is a highly successful graduate of our re-careering program. Doug has traveled the same road taken by our clients and is an expert in working with professionals and adults to both plan and execute career growth strategies. Doug began his career in private practice with Tyler Cooper & Alcorn in Connecticut before becoming Corporate Counsel and Director of Legal Services for Kuehne & Nagel, Inc. His business roles included VP of Operations Administration, Divisional VP and ultimately Global Vice President. Doug holds degrees in Finance and Managerial Statistics from The Whitman School of Management at Syracuse University. He earned his law degree, cum laude, from The American University – Washington College of Law, where he was an Editor of the International Law Review. Doug is a contributor Fox Business, INC Magazine and The Hartford Business Journal. He is program faculty at ALI-CLE, is a frequent CLE presenter and columnist on practice management for The Connecticut Lawyer Magazine. Doug also served as a professor and Academic Program Manager for the MBA Program offered by The Malcolm Baldrige School of Business at Post University where he helped adult learners maximize career potential.
Edward R. Speyer, Ph.D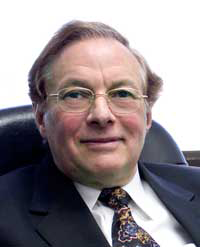 Senior Consultant, emeritus; President, Career Pursuit Services, has a broad-based, 30-year background in academic administration, business and career management in the public and private sectors. He has served as Vice President of National Home Guaranty, Inc., Director of Marketing for North American Educational Services, and Vice President of Operations for American Tele-Marketing. He also served as Director of Admissions for Monroe College. As a marketing consultant, Edward has provided advice and counsel to companies throughout the U.S. Dr. Speyer has held human resource management positions with the City of Yonkers and the State of New York. He has 20+ years of experience conducting career and vocational counseling programs, including 10 years supervising other career counselors. Edward holds a B.A. in Psychology from City College, an M.A. in Counseling from New York University and a doctoral degree in Educational Administration from LaSalle University. He currently is consulting with a major college on the development of a successful MBA program.
Irene M. Porto, MBA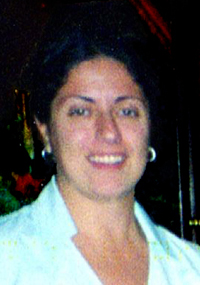 Consultant, has a diversified background in human resources, recruiting and finance. She began her career as a Financial Consultant for Smith Barney in New York. She subsequently transitioned to the human resources field, and was an HR Specialist at Daiwa Securities. She then moved on to The Bank of New York, where she was a Recruiting Manager and Human Resources Officer for a seven-year span. Irene subsequently became Manager of Recruitment at Anchin, Block and Anchin, a Top 20 public accounting firm. Today, in addition to consulting with our firm, she is a National Tax Recruitment Consultant for DK Staffing Solutions and operates her own counseling practice, Career Integrity Coaching Porto has an MBA from Wagner College, a B.S. in Management from Brooklyn College, a certificate in Human Resource Management from Baruch College, and a Professional Coaching Certification Degree from New York University.
Amy Gewirtz, J.D.
Consultant, has had a distinguished career in law, academics and career guidance. She has extensive experience advising attorneys in all stages of their careers, including those returning to the profession, those transitioning within the legal profession and attorneys
who are pursuing alternative careers. Amy is currently the Director of the New Directions Program at Pace Law School, a nationally recognized program for attorneys who are looking to return to the profession. Previously, she had been Associate Director of Alumni Counseling and Relations at Pace Law School, and a Placement Coordinator at Benjamin Cardozo School of Law. Earlier in her career, she had been an entertainment attorney for motion picture and Broadway clients. She holds a law degree from Cardozo, and a Bachelor's degree, cum laude, from Barnard College, Columbia University.