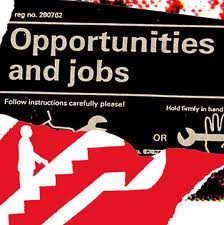 We are frequently obtaining new job leads from our clients, contacts and network of recruiters. As a service to our clients and friends, we encourage them to post their company's openings on our site, free of charge.
If you are a job seeker, check this site regularly for new positions. If you are qualified for one of our openings, please email your resume, cover letter and salary history to us at jobs@careerstrategiesgroup.com.
BE SURE TO PUT THE JOB TITLE in the Subject line of your email to us.
Our current openings include:
Two litigation associates needed ASAP by White Plains firm
Commercial Litigation/Nationwide Litigation/Product Liability
Litigation law firm in central Westchester County, NY, near RR station, seeks a litigation Associate. This position presents an opportunity to engage in general commercial litigation matters, as well as nationwide product liability. The ideal candidate will have 4+ years of commercial litigation/product liability litigation experience. Trademark enforcement and litigation a plus. Courtroom, deposition experience and working knowledge of the Federal Rules of Civil Procedure necessary. Competitive salary and benefits, including matching 401k and health insurance. Please email cover letter, resume and salary history to jobs@careerstrategiesgroup.com.  Please put Job 723-1 in the subject line of your email.  
General Liability/Insurance Defense
This position presents an opportunity to litigate general liability / insurance defense matters throughout New York.  The ideal candidate will have 3+ years of litigation experience.  Courtroom, deposition (EBT) experience and working knowledge of the CPLR necessary.  Excellent research and writing skills required. Competitive salary and benefits. Please email cover letter,  resume and salary history to jobs@careerstrategiesgroup.com.
Please put Job 723-65 in the subject line of youremail.
PARTNERS
If you are a partner in a well known law firm and are looking to move to another firm in New York, we have several opportunities.
If you are a member of a small practice group, either in corporate transactions or commercial litigation, and you are looking for a new home, we also have opportunities. Portable business helps, but is not the most important consideration.   
ASSOCIATES
Corporate Finance Associates — We have several opportunities for Corporate finance attorneys with 3-6 years of experience for opportunities in New York and Washington, DC. 
IN-HOUSE POSITIONS
 We are assisting in the search for a Counsel to work at our client's headquarters in Whippany, NJ. This position will provide senior management, management and field personnel both advice and counsel on all legal issues impacting upon the business operations.  Counsel is required to personally perform a wide variety of legal tasks and to supervise the services of outside counsel.  This position requires a person that can work independently to 1) perform as the responsible party on matters so assigned and 2) maintain a current knowledge of relevant laws.
Responsibilities
Provide guidance and counsel to operational management in the following areas:  employment/labor, real estate, environmental, credit/bankruptcy, government contracts, and general commercial.
Knowledge of e-discovery rules and e-discovery record keeping systems is critical.  This position will interface with IS Department on e-discovery issues.
Retain, supervise and assist outside counsel in litigation, primarily employment/labor matters and environmental (e.g., oil spills).
Qualifications
At least 8 years of relevant experience, with prior in-house experience preferred.
Admitted to NJ Bar or has obtained a NJ in-house counsel license.
Ability to handle corporate litigations.
Proficient with computers.  
Excellent written and oral communication skills.
Must be flexible and able to quickly master new subject matters. 
Strong team player, who can operate effectively with minimal supervision. 
Occasional overnight travel required.
The company places a great importance in serving its employees and does so by offering competitive pay with an incentive and benefits package, including 401K and a generous tuition assistance program. 
 If you are interested or know of someone who is, please let us know! Thanks.
<